Powered By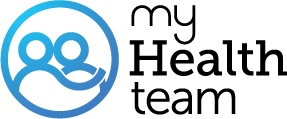 Leg And Thigh Pain When Having A Bowel Movement
A myIBSteam Member
Just had the most painful poop ever... as I was sitting on the pot, I got some wicked spams in my legs and thighs. It stopped after I stood up and screamed in pain... what the hell was that?! My bowel movements were liquid... anyone else get those?? what the hell is that?
yes I have some of those. I have pain in my thighs, night sweats, back pain. what can I do to get read of the pain?
I do experience those feeling as well, like your body has just drained! Cold sweats, pain that leaves yo to the point where you think you will just pass out, and I have once! So scarey!
Does anyone know a diagnoses to this? I had diarrhea and my legs, thighs, and even my arms for some reason started cramping and tingling and it had a really weird and painful feeling.
I have had that! One time it was for 11 days in a row! I was 7 months pregnant too,awful! Pain all in my thighs going down both legs! Doctor finally gave me something to stop the pain and the liquid stools. Horrible. Bless you.
i get pain in my legs and thighs when i have a bowel movement also and i get cramps also.
@A myIBSteam Member I think I did but I also found out I have crohn's disease, colitis and interstitial cystitis. So, with that being said, I am a lot of different medications and pain management to keep things settled
I have just been diagnosed with Diverticular Disease after having IBS since I was a teenager. When I go to the bathroom I get cramp in my right leg, it's excruciating. Afterward my right leg feels like it's tingling and still threatening cramp. Has anyone experienced this and if so have you found anything that helps keep the cramp at bay?
I also get lower back pain and leg pain from sitting on the toilet to long.I find lieing down and stretching then appling heat works
I have had that on occasion. I can almost feel my movement going through my bowel and pain down my left leg. It's awful. About a month ago I was house bound for almost two weeks! I work up in the middle of the night with severe cramping and touched a spot on my lower stomache. It was so tender I pressed and Immediately had to go to the bathroom. Sweats, pain and worry of course.
Join today!
Start meeting others who understand