Powered By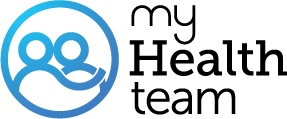 Real members of myIBSteam have posted questions and answers that support our community guidelines, and should not be taken as medical advice. Looking for the latest medically reviewed content by doctors and experts?
Visit our resource section.
Can Anyone Recommend Medications To Help With A Flair Of Ibs?

Dicyclomine. I've had IBS for over 30 years and was never told about any drugs that could help ease the pain of gas, bloating and cramping until 5 months ago when I saw a Gastrointestinal Doc. He gave me this and it helps me not to be in so much pain. I still have diarrhea but at least I'm not in such severe pain. Also if you have upper GI pain, I've found Famatodine 20mg to be very helpful.
Join today!
Start meeting others who understand